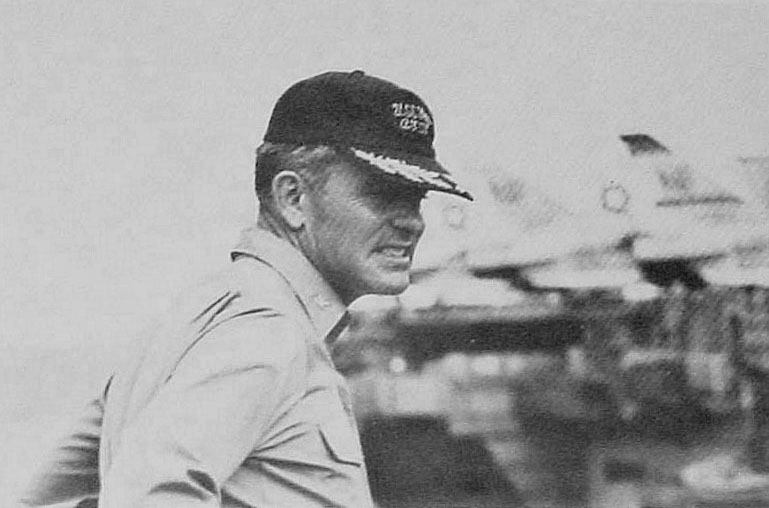 Standing on the bridge of the USS Cunningham, somewhere off the Coast of Viet Nam, Jack has maneuvered his ship within a few hundred feet of the starboard side of an aircraft carrier to receive the weekly underway refueling. About 1967.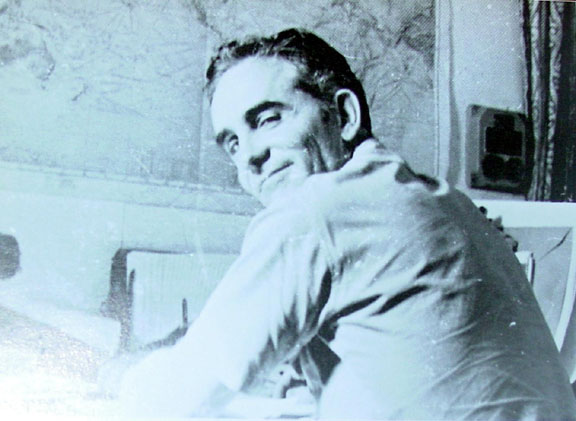 Captain Wells takes a break in his shipboard office routine. He was described as, "Totally dedicated to his assigned tasks." This was a trait he inherited from his dad.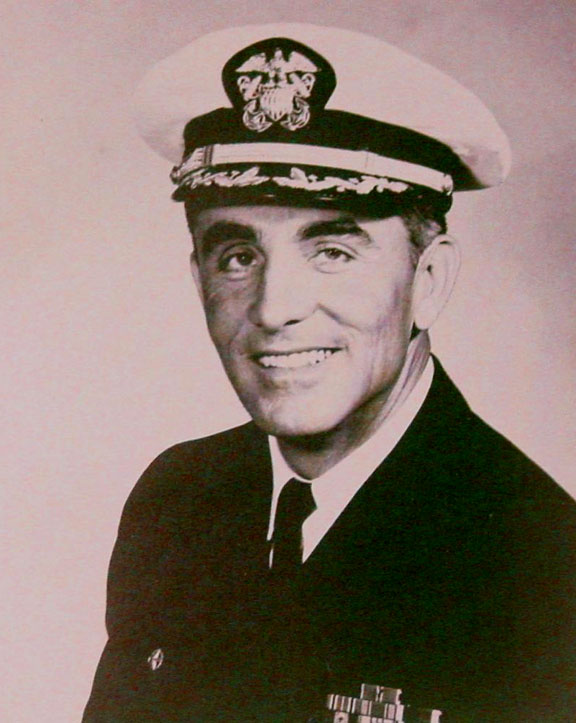 Commander John T. Wells, USN
(Official US Navy Photo)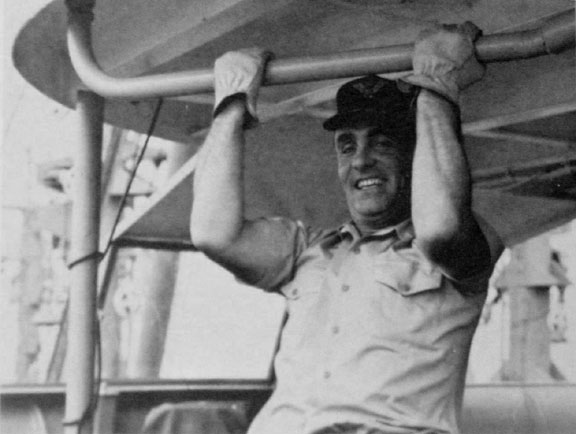 Serving at the Executive Officer, Jack gets his daily exercise, aboard the USS Point Defiance. He would don his Captain 'scrambled eggs' shortly after this picture was made, then transfer to the USS Vega, which became his last command before retirement with 30 years of service.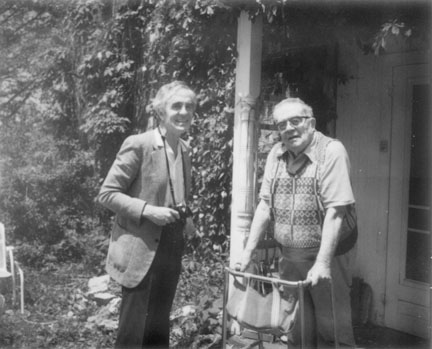 Jack visits his Dad - 421 Oak Street - May 1983
Photo by DEW
Jack was involved in special projects at the Lawrence Livermore National Laboratory and then worked for PG&E getting the Diablo Canyon nuclear power plant on line.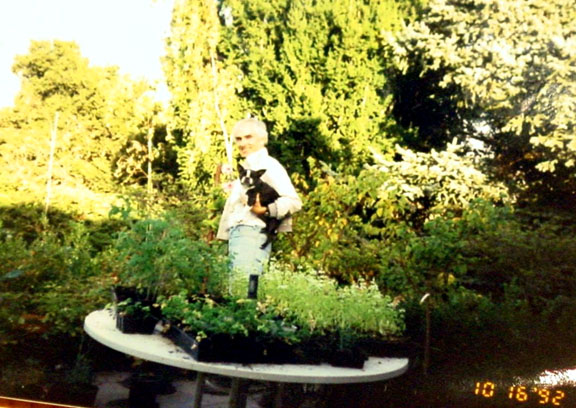 A few years later we find Jack relaxing in the backyard of his home.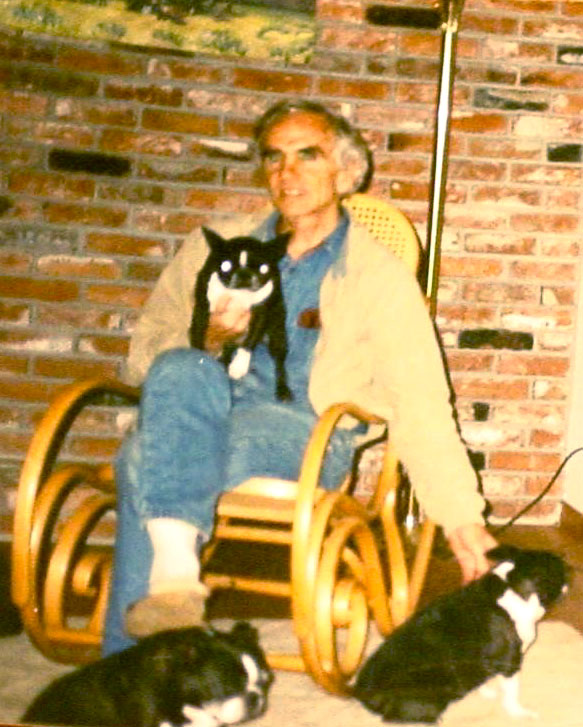 A well deserved rest at home.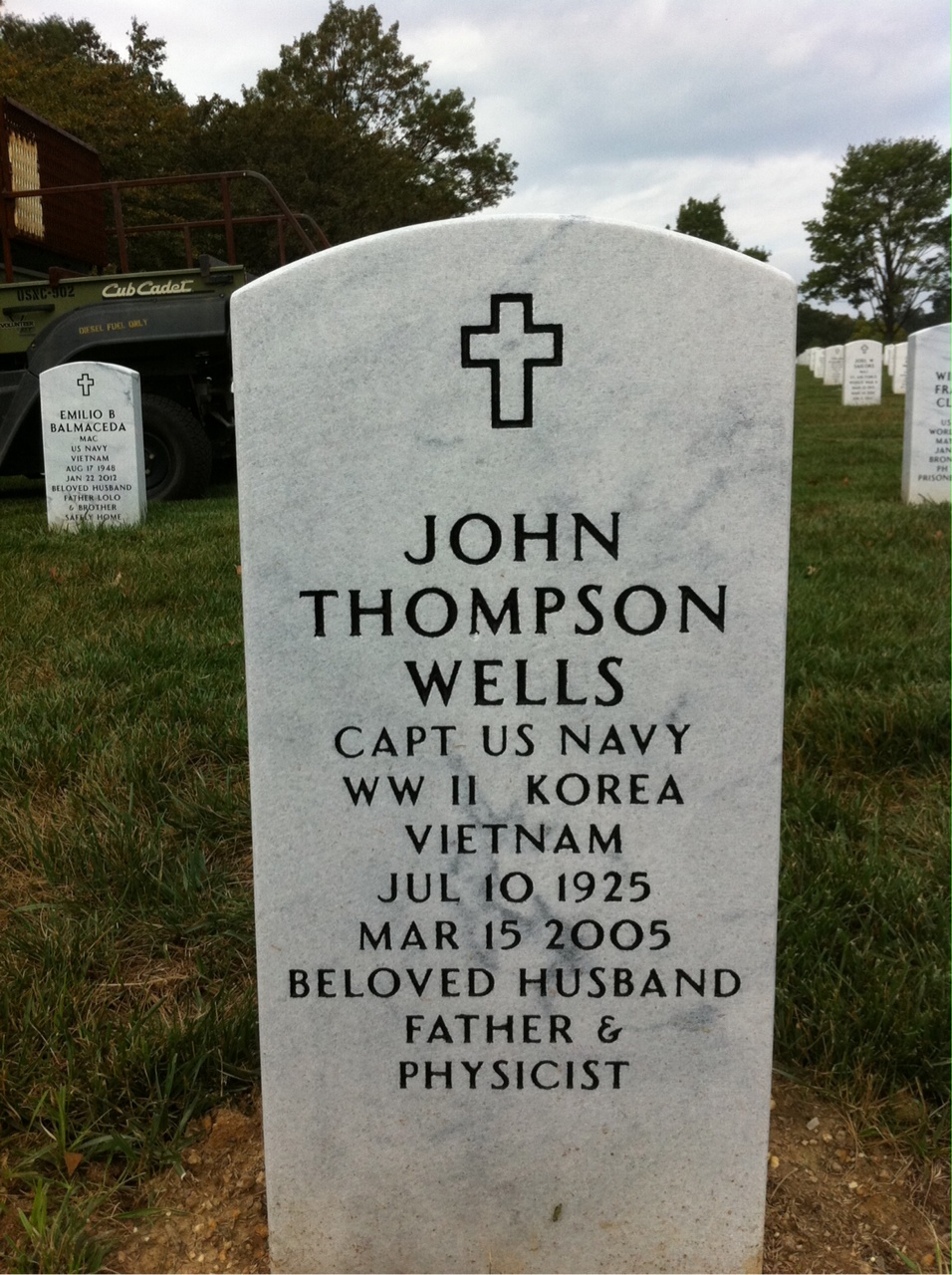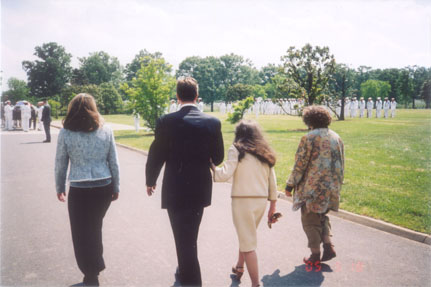 Captain John Thompson Wells, USN, Ret.
July 10, 1925 - March 15, 2005
Laid to rest at Arlington National Cemetery on May 18, 2005 with full military honors rendered by the country he so faithfully served. This ceremony included a Navy Band, Color Guard, Firing Party, Bugler, Escort Platoon, Caisson, and a Navy Chaplain.
Columbarium Court No. 5, Section PP, Stack 2, Niche No. 2
Moved in 2012 to Section 59, Site 4857