OPERETTA PHOTOS
---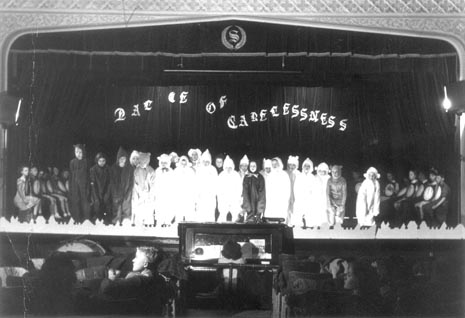 The "A" dropped during rehearsal. The costumes, handmade
by our mothers, were extremely warm. "You're a Teddy Bear-Slouch!"
I guess it was better than being a clock. Spring of 1948 - 4th Grade.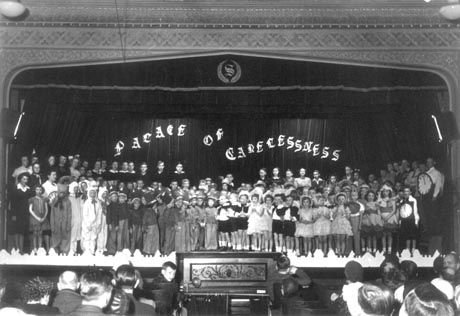 The Full cast on opening night.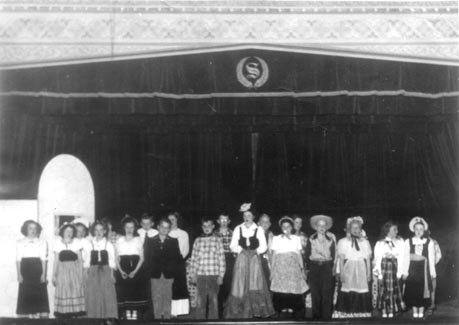 What was the name of this production?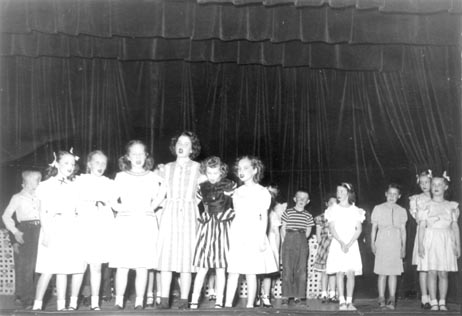 Singing their hearts out at rehearsal!